[An American's guide – Buying in the Marais-Paris]
I know what you're thinking…
You visited Paris last summer and the Marais swept you off your feet!
You just loved those quaint cobblestone old world charm alleyways. But as an American perhaps accustomed to modern conveniences, the keyword that may cause concern here is 'old'.
The oldest house in the Marais is 610 years old (!).
The Marais was aristocratic until the French revolution when it became something of a Jewish ghetto. Since then quite frankly it hasn't modernized nearly as much as other parts of Paris.
Many buildings in the Marais don't have elevators and units often have only one bathroom.
God forbid!
If you are looking for typical Parisian charm where real Parisians live, work and play however, the Marais might be for you.
We decided to lay out the good, the bad and the other options for the Marais so that you can decide for yourself.
You may be surprised by some little known insights that we have discovered over the years.
How far are you willing to compromise for your pied-à-terre in Paris?
The Good – What Americans love about the Marais
1. More than any other quarter in Paris, the Marais has authentic charm
The greater part of the diminutive Marais is actually residential. With 34,721 inhabitants, it accounts for 1.6 % of the Parisian population. The area is historical and not at all administrative so it's lively and full of character.
Americans (and everyone else for that matter) adore the exposed wood ceiling beams in many Marais apartments. Occasionally even the door frames and floorboards are crooked and uneven. And that is just the way many of us escaping our sterile American condos like it.
If you feel like little has changed over the centuries it's because for the most part it's true. The Marais has the most pre-revolutionary buildings and streets of any other area in Paris. Actually, most of Paris looked like the Marais until Napoleon arrived on the scene.
Wide avenues (for strategic purposes) replaced the intimate medieval cobblestone alleys everywhere but here. So today, centuries-old architecture inspires the imagination for us new world types.
Summer days wandering around pedestrian-only streets peeking into gorgeous boutiques will fascinate. Artisans still sell their own wares and Parisians going back generations continue to live there.
This is a definitely a less snobby option than the ever popular Rive Gauche area just across the river. If you are looking for authentic charm then buying in the Marais-Paris might be for you.
2. Apartments are beautiful in the Marais
Some people compare the Marais to SoHo only much cheaper.
Buying in the Marais puts you in an exclusive club. Being one of the smallest departments in Paris, they are limited.
If you have spent anytime in a Marais apartment overlooking the colorful and diverse streets below, then you are already sold.
Architecture from a bygone era that we simply don't see in North America will seduce you. Exposed wood features on the walls and ceiling will lull you into believing you are in the 16th century.
Need I say more?
3. The Marais is very well located, accessible and (relatively) affordable
Some Americans will love the fact that you simply don't need to own a car living in the Marais. It used to be on the edge of the medieval city walls, but now it couldn't feel more central.
The area consistently ranks in the upper price range for property sales in Paris. That said, there is a difference of €4,000 per square meter depending on the quarter and the apartment condition.
It's easy to get lost when you first arrive in the area, but transport to the edges is painless. The regional trains pull in at Chatelet which is a 5 minute walk and metro stations surround the central area.
The public bicycle system called Velib is affordable and becoming very popular. Bike stations throughout the Marais make it a tactical mode of transport.
The Marais is highly sought after but there are clever ways to get in if you are willing to embark on the adventure.
You can expect to pay between €10,500 and €11,500 per square meter from Rambuteau to Arts et Metiers. Towards the north of the Marais in Temple or behind the Pompidou center, around €9,000 isn't uncommon.
Renovated apartments will always be available for top dollar but the best buys are fixer uppers. There are many good English speaking contractors and architects who will happily take on your project.
4. Three Words: Food, wine and art. Why else would you move to France?
The Marais boasts the cultural holy trinity experience for any francophile.
I find that the best way to enjoy a day in the Marais is to stumble from boulangerie to gallery to restaurant without a guide.
Within the maze of fashionable streets and galleries you will find outstanding food and wine.
Americans have enjoyed the undeniably great cuisine in the latin quarter nearby for a century. The northern neighbor of the Marais however has come of age these past 10 years.
Exquisite Jewish eateries to rustic restaurants and everything in between are spotted throughout the 4 major areas.
If you stumble across 'Tout Autour du Pain' you'll take home award winning baguettes and croissants (if they make it that far).
Laurent Dubois is a Meilleur Ouvrier de France (MOF) and has a cheese shop to die for. Try his world renowned aged Comté, brebis from the Pyrenées, and small production chèvres.
Les Enfants Rouges is a fantastic bistronomie restaurant next to the Marche des Enfants Rouges. An example of Marais diversity, this young Japanese chef trained under the well known French chef, Yves Camborde.
Living in the Marais will give you just enough time to see the plethora of its art galleries. There are really that many.
Musée Carnavalet, the Pompidou Center and Picasso's Museum will keep you busy for days. You will in due course run into the multitude of private and public museums after that.
5. You can still find great investment opportunities in the Marais
Whilst French real estate prices in 2016 became stable, Paris property increased by a modest 6%. Property prices in the Marais are finally leveling out too, however sellers are still cashing out ahead.
Marais property sales reached new heights recently for apartments even without an elevator. A 45 square meter apartment on rue Vieille-du-Temple sold for €664,000, or €14,750 per square meter.
The property market is expected to keep rising in 2017 so now is as good a time to buy as any for medium to long-term investors.
By the way, I made this free 21 point PDF checklist download for the whole process to boost your searching so be sure to have a look.
The Bad – What some Americans won't like about the Marais
1. Let there be light, please!
Top of the list for all our clients has to be natural light. Over the decades buildings have dramatically improved this with better materials and architecture.
Sadly medieval buildings in the Marais don't have this feature going for them for the most part.
If you don't purchase on the upper floors of the building, you risk having sunlight for just a portion of the day or not at all.
You can improve your chances also by choosing to visit only properties on the wider streets of the Marais.
This is by no means a deal breaker if you are under the spell of the many other charms but worth paying attention to.
TIP: I suggest you check the building using Google street view before booking a visit. That way you can get an idea of which floors will have more natural light.
2. Noise can be a problem in the Marais
Your next door neighbors are not usually the problem unusually in the Marais, but rather your street level neighbors.
Depending on where you decide to buy, be aware of cafés and bars on the ground floor. In Paris it is generally not wise but especially in the Marais due to the narrow streets.
Reverberation in some areas of the Marais may keep you up at night. Could this be an impediment to buying in the Marais-Paris?

3. Feel like clambering up and down 3 floors everyday?
Probably the most endearing part of the Marais is the architecture. That old-world charm comes at the expense of modern conveniences like elevators however.
Very often it simply isn't structurally feasible to install an elevator. In some cases you will find a 'one person chute' that rattles upwards, but it's not ideal when your well-fed neighbor wants to join you.
On the bright side, all my walk-up clients appreciate the 'forced' exercise after a while. They claim you just forget the stairs are there eventually.
One client bought on the 5th floor and swears by it, but if you are forgetful you might want to choose something lower.
Getting to the 2nd floor and realizing you forgot your umbrella might make you stay in a lot more often.
4. One bathroom in your apartment will probably have to do
Until the 1960's in Paris, the vast majority of apartments shared toilet facilities with their floor. When plumbing finally improved, apartments were fitted often with just one bathroom.
In the Marais, the age of the buildings made the problem even more acute.
The possibility of adding another bathroom in most cases is simply not realistic. Some expensive systems will redirect the waste in a complex manner but it's not for the faint hearted.
Again, this is just a question of compromise for the chance to live in the beautiful Marais and many will have no problem with just one bathroom.
5. What's charming for some is problematic for others
Another reality of 400 year old buildings are the internal irregularities of apartments. The word 'Marais' means 'marsh' in French because that's what it was built on.
Over time buildings have shifted and settled more reminiscent of the leaning tower of Pisa.
Ok it's not quite that bad and many indeed find this to be part of the charm. For others however with less mobility it may be a deal breaker getting around on uneven surfaces.
The iconic exposed wood beams are often irregular and the door frames sometimes look like a parallelogram. Sometimes the floor is uneven but in all cases, rest assured, it is safe.
There is little you can do about this apart from examining property photos before your visit. Of course even this will have its limitations though.
Hélas! Don't give up yet, there are other options
Normally our clients have only one deal breaker from the above list. If you have several, you might want to consider something in another district.
Voila! Have a look at some other areas here.
Still stuck on buying in the Marais-Paris?
If you are stubbornly hanging on to the dream of buying in the Marais-Paris with just one or two bugbears, read on!
You could always just throw money at the problem
Plenty of Americans and other wealthy property owners have already solved all of these problems. Major renovations in higher-floor buildings with elevators will appear on the market. In fact, they come our way often.
You will be paying top dollar for the pleasure, but if that's a possibility then you perhaps should be buying in the Marais-Paris.
 
Bite the bullet, and fix what you can!
A more popular choice is to take a hit on one of the inconveniences such as no elevator and renovate. Renovation costs compare to that of an average American city and a lot can be achieved.
Perhaps you are only really sensitive to noise?
If you just want a good sleep and you can live with everything else, choose a courtyard facing apartment. Invariably, the non-street side of Marais buildings is much quieter.
Skirting the edges of the Marais offers opportunities
Just outside the Marais the buildings become significantly newer relatively speaking. Look for buildings constructed no earlier than 1870. With modernity comes creature comforts and you don't have to go far at all. There are many apartments with elevators as close as Temple which is technically still the Marais.
 
Sounds like you are already searching! I made a large glossary of French property buying terms you can learn from quickly with images

free to download here.
Conclusion
It's easy to get seduced by the Marais, we all do.
The trick is to step back and understand what is actually possible within your budget.
Getting too excited and not thinking through the things that bug you, may lead to disappointment down the line. Telling yourself, for example, that 4 floors without an elevator will force you to get fit may be just wishful thinking.
It all comes down to how willing you are to compromise because EVERYONE has to when purchasing in the Marais. On the bright side, you would be living in the Marais! It is after all one of the most sought after areas in Europe and for good reason.
I wish you all the best in your house hunting, and please feel free to pop over any questions at all you might have, we are here to help.
Is there anything I have missed in this post?
Feel free to comment with your buying or home visit experiences below.
---
Browse our latest Paris property listings here.
BUYING YOUR PERFECT PARISIAN HOME
21 POINT CHECKLIST FREE VIDEO GUIDE
WHY SHOULD YOU WATCH?
Save $20,000 or more for an average purchase [money transfer tips]
Learn the Google street view secret tip that saves LOTS of time
Understand important property buying differences in France
Learn about how foreigners get French mortgages
Get free downloadable instructions and guides
Learn how to navigate the French property market
You might like these articles too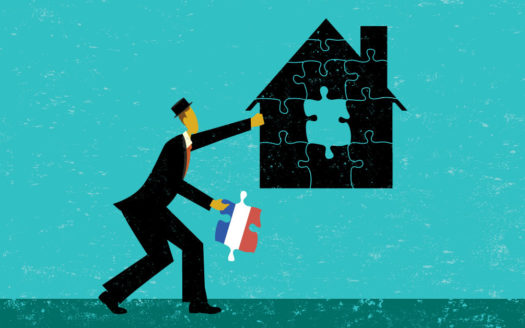 There is a funny thing about Paris real estate. Actually there are many unusual things, especially if you are used
[more]
Continue Reading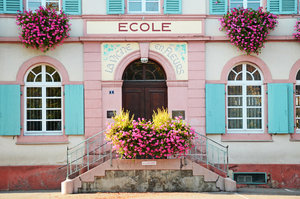 Back to School is fast approaching in Paris and with this comes questions about the French school system, bilingual
[more]
Continue Reading